Albanian Potential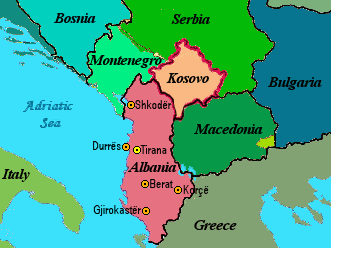 All investors and tourists know all about the European hotspots when it comes to real estate and tourism. There is substantial evidence with respect to the potential there is for investment within countries such as Italy, Spain, Greece and so on. The underlying problem however is the extremely high cost that will coincide with any investment in these markets. Yes there is potential to make money but you are going to need substantial start up capital. The key to investment success is finding untapped markets that are set and primed for an economic boom. This is exactly why so many investors are rushing to get involved in the Albanian property market. Albania consists of lengthy stretches of pristine beach front and its beauty rivals that of any other major European market.
The country itself is quickly becoming known as the last, and possibly best, market on the continent that has not yet been exploited to its full potential. The heart of the country, its capital of Tirana, is in the midst of a massive economic boom as buildings, tourist attractions, hotels and a major airport are all being constructed. All major investors are predicted extreme economic growth in the area due to an increase in tourism. More and more people are starting to take notice of this uncultivated jewel along the coasts of the Adriatic Sea.
In hindsight, Albania offers all the advantages that can be found in other major tourist hotspots within Europe but at a fraction of the price. This is a statistic that will not be present for long. Over the past few years, property prices within the country have risen on an average of about 20%, and up to 200% in some of the more popular areas. There are also predictions by many seasoned investors that the price will continue to rise up to 30% annually after Albania finally becomes part of the European Union.
As an expat or foreign investor, there are no restrictions that are applied to your investment opportunities within Albania. On top of this, purchase prices are extremely low in comparison to other areas, while rental costs are significantly higher. As the market for tourist continues to rise, so will your investment in Albanian property.
The time is now to get involved is this relatively unknown investment hotspot. At the moment property prices are some of the cheapest that anyone can find in all of Europe. However, as tourism, construction and development continue to grow at a rapid pace these prices will not be in existence for long. Albania has a wealth of potential resources and untouched capital that are ripe for the picking. Investment is all about timing, and if you want to take advantage of this unexploited market, you are going to have to act fast.