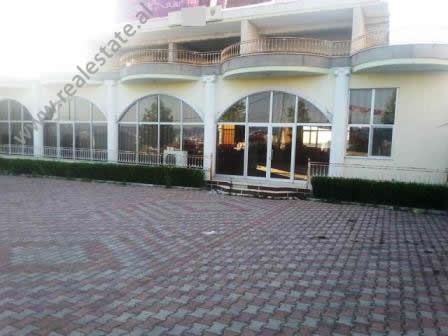 City - Tirana
Area -800 m2 + 500 m2
Price - 350.000 Euro
Property type -Villa
Three storey Villa for sale in Tirana, in Paskuqan area, Albania (TRS-615-4b)
Three storey villa for sale in Lidhja Prizrenit Street in Tirana.
It is located on the side of the main street, only a few minutes away from Paskuqan Lake.
The villa was built in 2006 year and it has good construction.
This property has 800 m2 of construction and 500 m2 of land.
It is divided in:
The first floor is half basement with 200 m2 of space distributed in kitchen and two rooms.
The second floor has 400 m2 of space. It is used as a restaurant and is offered fully furnished with all the necessary equipment.
The third floor has 200 m2 of space distributed in an apartment 2 + 1, big room which you can use as a bar and big veranda.
The villa is very suitable for weddings restaurant, but you can use also for different businesses or activities.
The area is quiet and is recently developed.
If you are looking to invest in Paskuqan area then it is one of the best properties that you can buy.
The villa is in the process of documentation.
Price 350.000 Euro
Foto Galeria
Ndaje me miqtë në facebook!