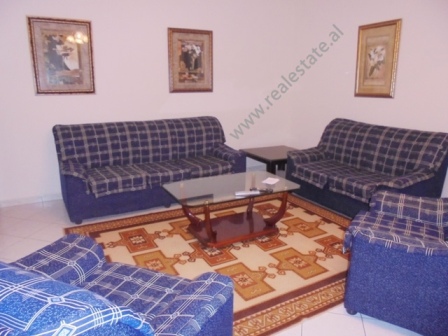 City - Tirana
Area -98 m2
Price - 400 Euro
Property type -Apartment
Two bedroom apartment for rent in in Tirana , in Musa Karapici street, Albania (TRR-815-61m)
Two bedroom apartment for rent near Pazari i Ri area in Tirana. Positioned on the 2nd floor of a villa.
With 98 m2 offers a living area, kitchen, dining area, 2 bedrooms, 2 balconies, 2 bathrooms.
The villa is surrounded by a green courtyard.
The apartment is complete with all electro domestics needed.
Offered furnished.
Heating / cooling with air conditioning.
The villa is located in a quiet area of the city, close to all services necessary for a comfortable life.
It provides access in Hoxha Tahsim street,Tefta Tashko Koco street, Pazari i Ri area.
Surrounding the courtyard there is also parking space.
Price 400 Euro / month
Foto Galeria
Ndaje me miqtë në facebook!