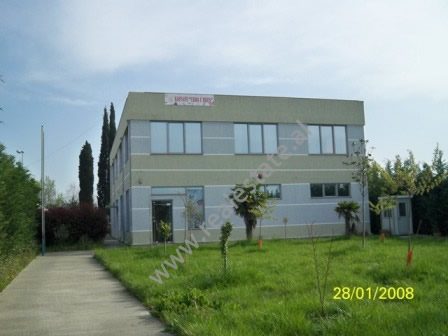 City - Lushnja
Area -840 m2+1380 m2
Price - 280.000 euro
Property type -Business
Two storey building for sale in Bubullime village in Lushnje, Albania (LUS-416-1K)
Two storey building for sale in Bubullima village in Lushnje.
The building has 840 m2 of interior space and a land of 1800 m2 very close to the church of the village.
The first floor has 420 m2 distributed in open space with toilet included, this floor was projected to be a restaurant.
The second floor has 420 m2 distributed in 7 rooms, small office, kitchen, hallway and 3 toilets. This floor was used like nursery.
This building is suitable for different kind of services like hotel, school, fasonerie enterprises etc.
The building is located only 2.2 km away from highway and a just a few minutes from Lushnja city.
The land is equipped with regular papers of ownership and the building is in the legalization process.
Price 280.000 euro
Foto Galeria
Ndaje me miqtë në facebook!