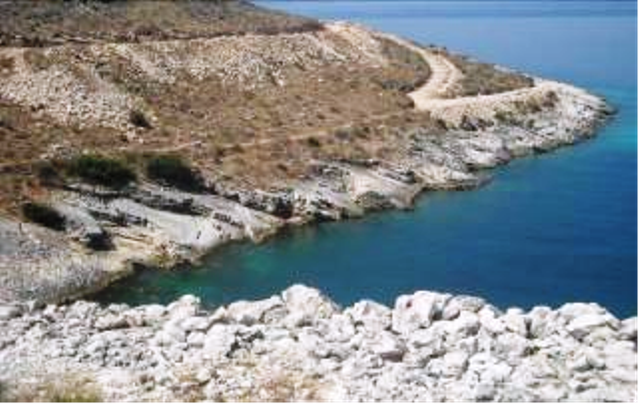 City - Saranda
Area -3561 m2
Price - 65 €/m2...58 €/m2 €
Property type -Land
Land for sale in Berdenesh village in Saranda , only few meters from the sea, (SRS-412-3)
Land for sale close to the sea in Saranda.
The surface is 3561 m2 and is extends in 3 plots from the sea to up into the hill.
The first plot is only few meters from the sea and has a surface of 890 m2.
The second plot over the first has an area of 617 m2.
The third plot over the second has an area of 2054 m2.
All the land is registered with the government and hold Certificate of Ownership (Deeds).
The price for the first two plots is 65 €/m2.
The price for the third plot is 58 €/m2.

Foto Galeria
Ndaje me miqt� n� facebook!