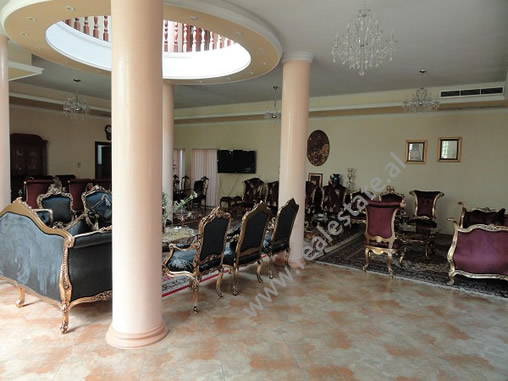 City - Tirana
Area -1600 m2
Price - 10.000 € €
Property type -Villa
Modern and luxury villa for rent in Tirana , (TRR-113-4)
Villa is located near Elbasani Street, very suitable to be used for residential residence.
Around the villa is surrounded by a yard where can be parked about 4 vehicles.
Villa has 4 floors and a basement floor. It is equipped with central heating and cooling system, generator, solar panel, lift, water supply system 24 hours a day etc.
Basement floor has a big garage enough for 10 vehicles, service rooms and toilets.
The villa consists of 8 bedrooms associated each one with bathroom, 2 living rooms, 2 kitchens, 2 storage, 3 shared bathrooms, 2 verandas and balconies.
Modern style villa, new and high quality construction.
The courtyard is planted with decorative trees and flowers.
The villa is located at luxury and famous restaurants area of Tirana. 10 min by walk to the artificial lake and park of Tirana and 20 min to the Sheraton Hotel.
Price 10.000 Euro/month
Foto Galeria
Ndaje me miqt� n� facebook!