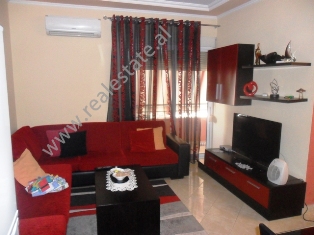 City - Tirana
Area -74 m2
Price - 850 €/m2 €
Property type -Apartment
Apartment for sale in Don Bosko area in Tirana, Albania (TRS-213-26)
Apartment for sale in front of Vizion + complex in Tirana.
The apartment is situated on the 5th floor of a new complex building.
The complex is built with high quality and standard material offering apartments warm and quiet.
With 74 m2 of living space offers a living and dining area, kitchen, bedroom, bathroom, and balcony.
It is offered all furnished with a modern interior design.
This apartment gives you all the comfort needed.



Foto Galeria
Ndaje me miqt� n� facebook!