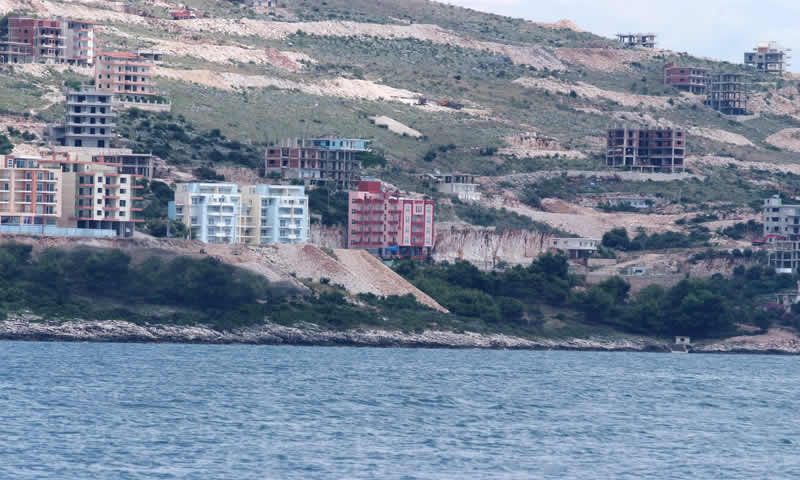 City - Saranda
Area -2000 SQM
Price - 4,000,000€ €
Property type -Hotel
Hotel for SALE in Saranda (SRS-1001)
7 storey Hotel for SALE in Saranda.
Design, construction and interior remodeling of the hotel are made by the World renowned Turkish construction company GINTAS which has a very long experience in the field of hotels, based in Bursa in Turkey.
Property and construction (ranging from ownership of the land and the construction itself) include the certificate of ownership, which nowadays is very rare in Albania especially for a property of this size.
The hotel was built in 2002-2003 and its inauguration was made in August of 2003 and has a building area of about 2000 m2.
Mario Royal Resort consists of 6 +1 floors with 36 rooms, restaurant, parking:
1st floor enclosed parking with a capacity of about 18-20 vehicles (exterior parking to satisfy the full capacity of the hotel)
2nd floor is the reception with separate entrance and bar and restaurant with a separate entrance complete (as the kitchens and the bar).
3rd Floor - 6th are hotel rooms.
7th floor is open veranda with bar and separate kitchen and laundry.
All rooms are furnished and 100% functional, complete with:
TV
Air conditioning
Minibar
Bathroom with shower
Main advantages:
Very close to the airport in the Greek resort island of Corfu, which then by ferry is only a 35-40 min ride to Saranda.
Beautiful coast of Saranda.
Proximity to the ancient cities of Butrinit, Finiqi (Fojnike), Antigonea, and Gjirokastra, which are all listed by UNESCO as major archeological sites
So all these archaeological sites are in the World Map of Archaeology and visited annually by tens of thousands of Albanian and foreign tourists (this is based on statistics).
The hotel with its geographical position, can be used for summer tourism as well as cultural tourism.
Price: € 4,000,000, NEGOTIABLE!
Foto Galeria
Ndaje me miqt� n� facebook!